Cleaning windows is enough of a hassle for people to know that opting for professional assistance is a reasonable option. The London Window Cleaning Company can handle all of your window cleaning needs in Camberwell SE5, London. We'll have your windows sparkling clean in no time thanks to our dependable, efficient, and professional service.
Why hire "The London Window Cleaning Company"?
We all know how tiring it can be trying to clean the glass surface of your windows – smears keep on showing up regardless of how hard you try to achieve a spotless look. And even though hiring a professional window cleaning company may be more expensive compared to completing the task yourself, it is indeed more worthwhile. You don't have to worry about sacrificing quality for convenience when you hire "The London Window Cleaning Company". 
Professional window cleaners
Working with experienced technicians has always been a must for our company. We have selected a team of window cleaners, which is prepared for all sanitation challenges. The extensive skill set and professional determination defines their impeccable work ethic and thus helps perform excellent services.
Advanced window cleaning equipment
One of our company's greatest priorities is to work with reliable cleaning products and tools, thus making sure that our services are performed up to the promised standard. The Reach and Wash system we use enables our technicians to clean windows located at a height of up to 65 ft. The brush attached to the water-fed pole reaches all crevices and construction details, which ensures spotless results.
Positive customer feedback
Receiving feedback from our customers has always been helpful for improving our servicing. Fortunately, we've been able to satisfy our customer's sanitation needs, which will always be a prime goal to fulfil.
M A (Maripeso)
2023-06-26
Hands down the best window cleaning we've had in London in over 20 years. The two young men were fantastic - polite, careful, our tough to reach windows (and filthy) windows didn't faze them. Did the entire job inside and out in less than 5 hours and it was a massive job. Everything now sparkles. Very reasonably priced so will now book 4x a year (rather than 1x every four years!) Highly highly recommend.
Guys were brilliant
Very professional and efficient, did a fantastic job on a skylight roof!
Christopher Dee
2023-06-22
This is the 3rd time we've used this company and they are fantastic. They arrive promptly, go about their business without any fuss, and all with a smile 😊. I would recommend them to anyone.
Scottie & Dawn Lambright
2023-06-05
The team was very professional. I was working from home today, they were conscious of the fact and kept the noise level low. Even when moving the latter. I forgot they were here until they notified me they were done. Would highly recommend.
Mark is an easy going person and very helpful. He was on time and did a good job cleaning my very dirty windows!
Excellent job!
Window cleaning process
At the beginning, the technicians will examine the current state of the window glass and the supportive structure. 

The interior of the window is cleaned with professional tools like applicators and squeegees, which are used to apply the cleaning substance properly and then remove all leftover grime.

The expandable water-fed pole is mostly put into action when treating the outside of the window. The great supply of filtered water and the cleaning brush on top of the pole are key factors in carefully cleaning all construction details.

Throughout the service all window panes, frames, sashes and sills are also cleaned.

We provide cleaning services for different window types – skylights, double and conservatory windows.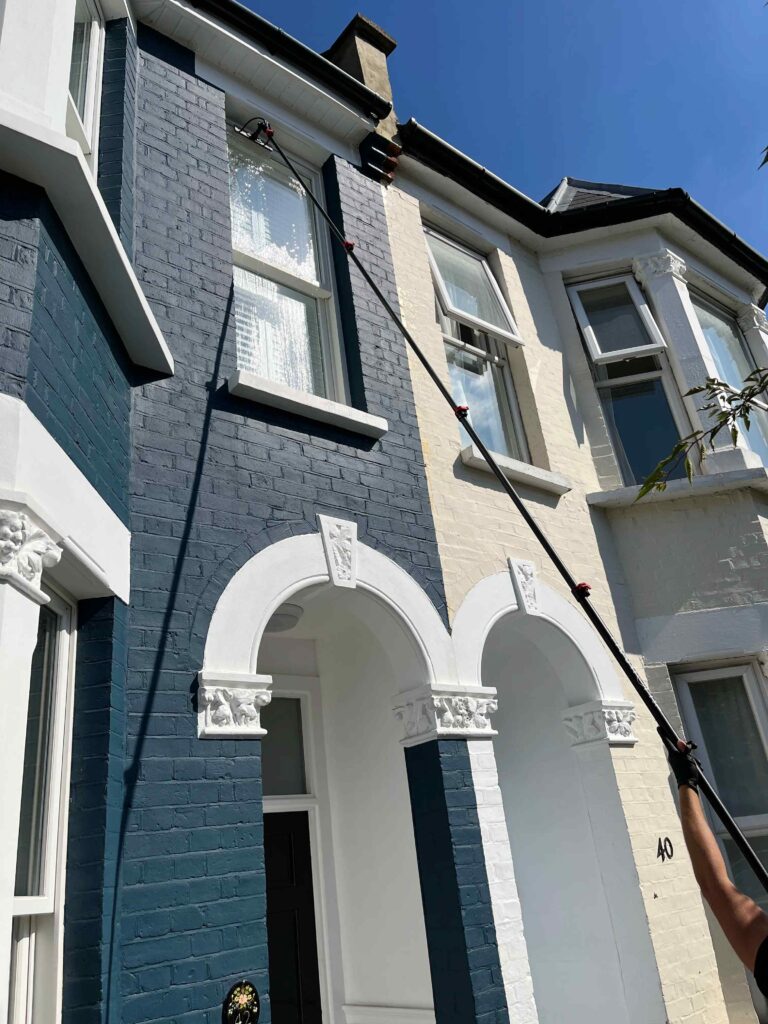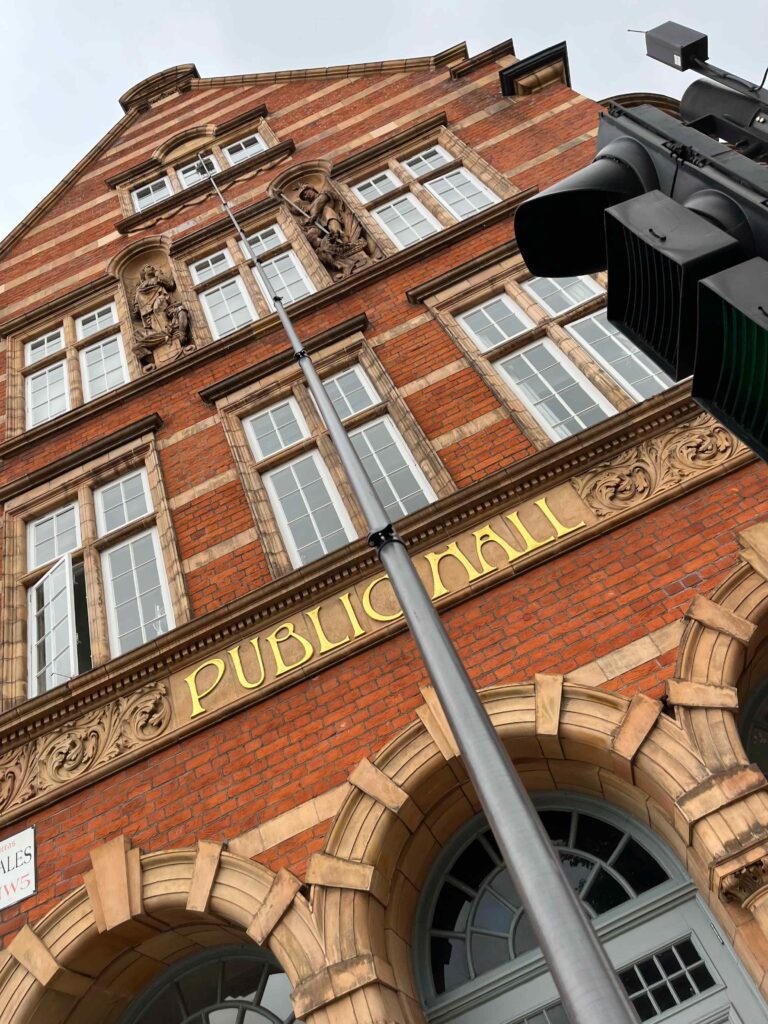 What you should know about Camberwell SE5
Camberwell  is a vibrant and multicultural neighbourhood in London. Home to the University of the Arts London campus, it offers a variety of eateries, pubs and parks. Camberwell Church Street is bustling with pizzerias, takeaways, and tavernas while Myatt's Fields Park has tennis courts and a kids' splash pad. The area is known for its preserved Georgian houses as well as factories such as R. White's Lemonade and Dualit Toasters which have since moved out of the area. A rare species of butterfly called the 'Camberwell Beauty', first identified in 1748 on Coldharbour Lane, can also be found here.